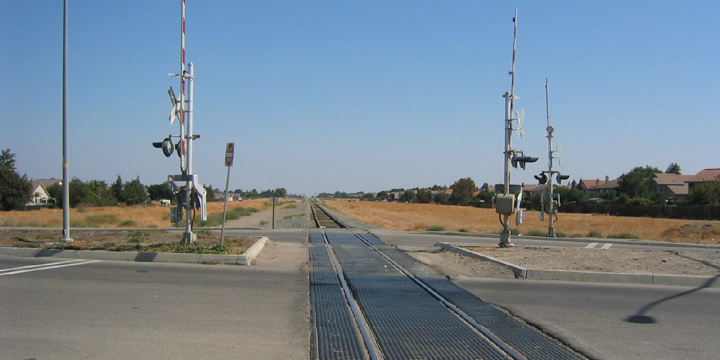 The former Souther Pacific tight-of-way across Tracy is wide enough to allow for soundwalls and landscaped berms to completely mitigate the introduction of the new railway.
This page is under construction.

For the time being, enjoy these photosimulations of the line coming over the Altamont Pass into the Central Valley.

The photo above is looking south over Interstate 580 just east of the Altamont Pass. In this simulation, the railway has just emerged from the short tunnel under the pass (right side of the photo) and is running below and just to the north of the eastbound freeway lanes.

This view is a bit further to the east. The railway crosses the eastbound freeway, Mountain House Valley, and the Union Pacific railway on a long viaduct.


This is another view of the viaduct, this time looking to the north.

More to come later.

You can follow the route from west to east, or jump
to a specific area using the index below.